DROWN THE MERMAIDS
Contemporary YA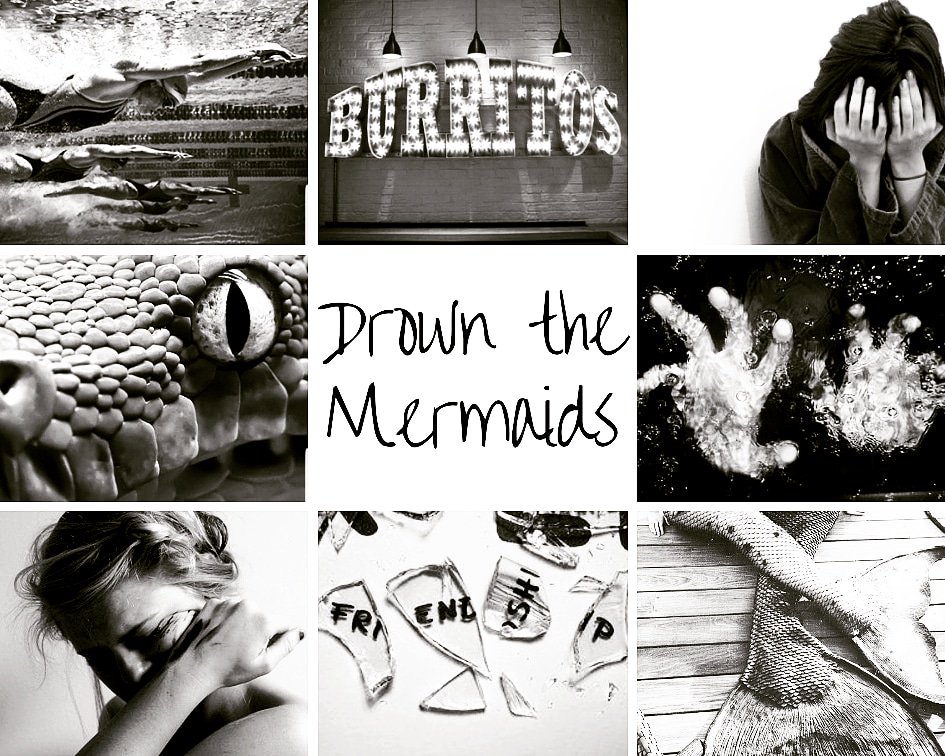 Aesthetic made by my fantastic mentor, Jamie Howard
When Laurel Turcotte, star of her high school swim team, unexpectedly quits, no one is more shocked than her best friend and co-captain. Sloane Anderson counts on Laurel for motivation during early morning practices—and to draw college scouts to their meets. Sloane needs scholarships, especially since her author father had to return his publisher's advance because his latest book is so late. By abandoning the team, Laurel has put Sloane's dream out of reach.
What Sloane doesn't know? Laurel suffers from anxiety exacerbated by the pressure of both her team and the school's athletic department. As rumors burn hotly through the hallways and cyberbullying takes center stage, Laurel must manage her anxiety and find a way to strike back against the friend who betrayed her and the school that refused to support her.
Some friendships don't sink or swim — they drown.
Laurie Devore meets TINY PRETTY THINGS.