I can't believe it's Wednesday again already! I feel like I just wrote last week's post. I hope everyone had a great Memorial Day weekend. :) Here we go!
What I'm Reading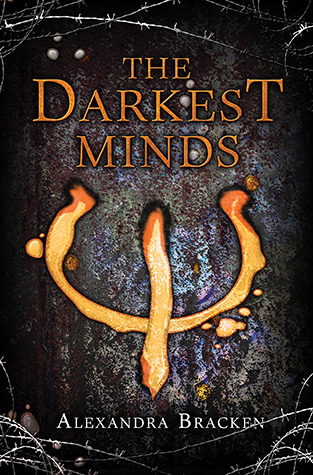 Pretty sure all I did during my long weekend was read. I finished THRONE OF GLASS by Sarah J. Maas and LOVED it! I was skeptical because (apart from Harry Potter) I rarely read fantasy, but I was so into this world and the main character. I've already ordered the sequel and the bind-up of the novellas that go along with it. Also I finally read THE DARKEST MINDS by Alexandra Bracken (SO GOOD!) after months and months of saying, "I really need to read that book!" SO worth the wait! I read it in one day, I couldn't put it down! I followed that up with the novella, IN TIME, which is sandwiched between THE DARKEST MINDS and the sequel, NEVER FADE. I own the sequel but haven't started it yet.
Right now my Mortal Instruments reread is taking priority because CITY OF HEAVENLY FIRE, the sixth and final book in the series, just came out yesterday. I'm avoiding Tumblr and Twitter as much as possible because I'm terrified of spoilers. I reread CITY OF FALLEN ANGELS and am currently working my way through CITY OF LOST SOULS. Then it's onto COHF's 700+ pages…SO READY to see how this series ends!
What I'm Writing
Yesterday I finished my Belize/Guatemala travel essays and sent them off to my professor. It feels so great to just be done with them, and I was proud about finishing three days before their due date.
I'm going to attempt to keep a notebook/journal/whatever you want to call it and write something in it every day. Small snippets of fiction or travel pieces, writing exercises, whatever. I keep saying I want to get into the habit of writing every day, and maybe this time I'll actually do it! I established a nice routine right when I got home from Belize of waking up at 8:30-9AM and (after a quick breakfast) making a cup of coffee and sitting on the deck with my laptop. My parents are usually out of the house for part of the morning and my brother sleeps in, so it's nice to have that time to myself to focus on writing.
What Inspires Me Right Now
Partial drafts of old projects. I reread pieces of the manuscript I worked on for most of last summer and realized I'm still excited about it (I thought I'd gotten bored with the story). Maybe I'll pick it back up!
What Else Is New
My mom took me out for delicious French toast and hash browns (yay carbs!) at a restaurant called the Ice House. I'm not sure how to describe it (it's like a diner that serves alcohol…they have fridges against one wall filled with cases of beer. They also make their own donuts and syrup. All in all, I was pretty pleased) but the food was YUM!
I've been hanging out in the building of the community college where my brother is taking a summer class. My mom and I drop him off (it's an hour or so from our house) and then we read (or in my case, write my travel essays on my laptop) for four hours until his class is done. I've always known I'm much more productive in an academic environment (plus it's nice getting out of the house two afternoons a week), so I've loved spending time there and tearing through my homework. And as a bonus, we always stop at Dunkin for coffee on the way there!
Also, I've finally started seeing TV spots for this gorgeous thing and scaring my whole family by shrieking and flapping my arms at the television. JUNE 6TH NEEDS TO GET HERE NOW!