I'm anticipating going on several book buying sprees before 2014 ends. Why? SO MANY NEW RELEASES! Many of my favorite series are releasing their latest installments, and a couple contemporary authors I love have new standalones coming out. Here are the eight books I am most looking forward to.
My Most Anticipated New Releases of 2014 (Fall/Winter)
8. AFTERWORLDS – Scott Westerfeld (September 23)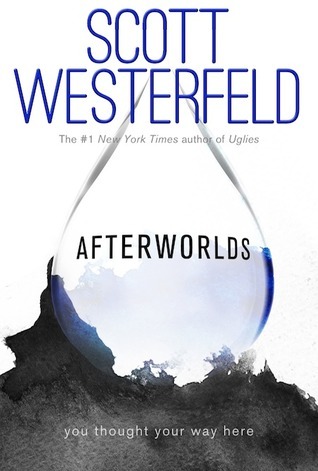 From the author of the UGLIES series, this new book follows two storylines. The first is of a girl attempting to publish her first novel, and the second is the plot of her thriller novel. The stories alternate chapter by chapter. I'm a writer and LOVE reading about characters who love to write (aka. FANGIRL by Rainbow Rowell).
7. THE YOUNG ELITES – Marie Lu (October 7)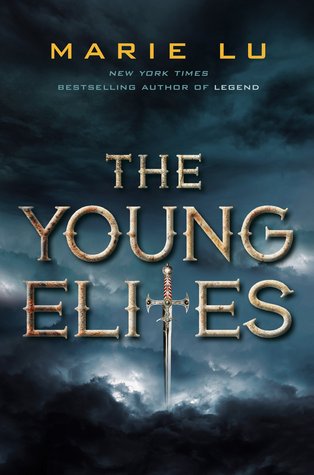 This is a spinoff of sorts of the Legend series and follows survivors of the blood fever that plagued the nation. Now some of the survivors seem to possess powerful gifts (and are called the Young Elites), and they are being hunted down by the king.
6. ISLA AND THE HAPPILY EVER AFTER (Anna and the French Kiss #3) – Stephanie Perkins (TODAY, August 14!)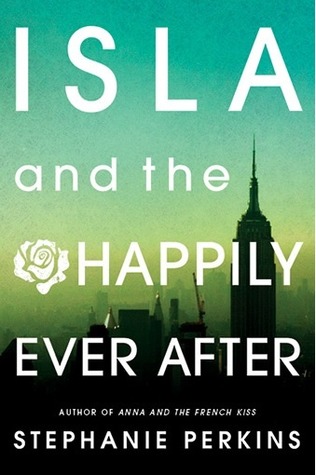 Okay, so this technically is a summer book and was just released today, but I had to include it! This is the third book in the Anna and the French Kiss "world" of characters and follows Isla and Josh (both characters we've seen before) as they navigate the tricky world of a new relationship. I read the first 50 pages that were posted as an online except and fell in love with Isla and her voice. Can't wait to grab my own copy!
5. GLORY O'BRIEN'S HISTORY OF THE FUTURE – A.S. King (October 14)
Glory has the power to see people's pasts and futures, and the future looks bleak: tyrannical leaders, destruction of women's rights, civil war. She begins recording everything she sees in hopes that her notes cam somehow make a difference and change this potential future before it comes to pass.
4. I'LL GIVE YOU THE SUN – Jandy Nelson (September 16)
This book is told from alternating points of view of twins, Noah and Jude, who used to be closer than close. But something has come between them. Noah narrates their earlier years, while sister Jude gets the later teenage ones. From the excerpt I read online, I can tell that these two characters have amazingly unique personalities and I can't wait to follow their entire story! I adore THE SKY IS EVERYWHERE and am so happy Jandy Nelson finally has another book for readers to devour.
3. IN THE AFTERLIGHT (The Darkest Minds #3) – Alexandra Bracken (October 28)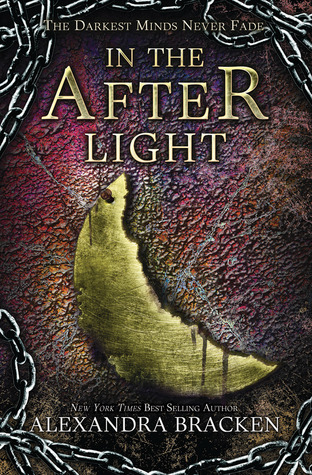 I love THE DARKEST MINDS and NEVER FADE, books that follow Ruby and a bunch of other kids who were locked up by the government due to their special abilities. I have no idea how this story will be wrapped up, but I've enjoyed how much Ruby has grown throughout these first two books. She's going to kick butt in this last book!
2. THE INFINITE SEA (The 5th Wave #2) – Rick Yancey (September 16)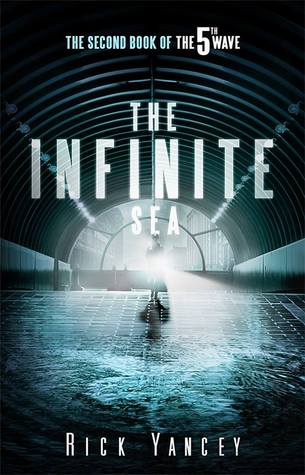 The world is getting worse and worse under threat of alien invasion. In book 1, we learned about the first four waves of the invasion, and now the fifth wave is upon the cast of characters. This book is going to be told from even more points of view than THE 5th WAVE, and I love the excerpt online that follows Ringer…her voice is STRONG. I'm ready for the adventure to continue!
1. HEIR OF FIRE (Throne of Glass #3) – Sarah J. Maas (September 2)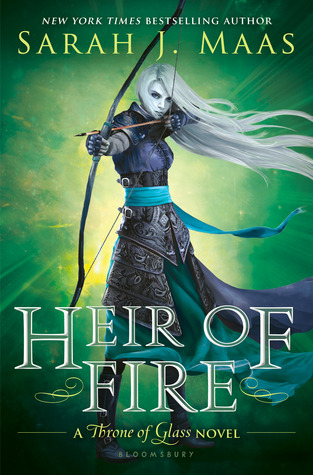 I can barely contain my excitement for this book! Celaena Sardothian is one of my new favorite heroines, and her adventure is getting bigger and bigger. Sarah J. Maas has promised us lots of attractive guys in this installment, hooray! CROWN OF MIDNIGHT left off with a crazy cliffhanger – thank goodness I read it close to HEIR OF FIRE'S release date. I want every bit of Throne of Glass I can get my hands on. It's one of my favorite series I've discovered this year.
And there you have it! Looks like 2014 is the year of AMAZING covers...I love every single one!
Are any of these books on your own Most Anticipated list? Any books I missed?