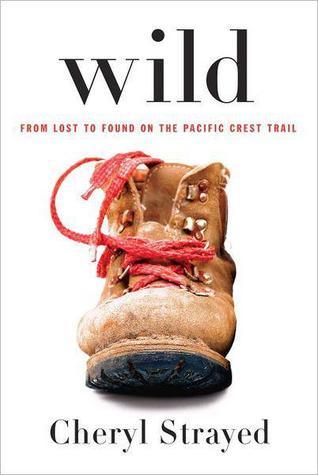 After losing her mother to cancer, Cheryl Strayed spirals downward in her grief. She begins using heroin and cheating on her husband, becoming a different person than her mother always saw her as. When she notices a guidebook for the Pacific Crest Trail while waiting in line at a store, she sees a life-changing opportunity: She will hike the trail, which runs through California, Oregon and Washington. And somehow, it will heal her.
Nothing goes as planned, of course. Day one, she can't even lift her backpack off the ground. But she is determined, and what follows is a journey, both physically and emotionally, for Cheryl and the reader.
WILD was one of the two books I took on my trip to South Africa last month, and it was the perfect choice. On days when I was tempted to take the driving safari tour instead of the hiking one, I thought about what Cheryl would've done. Then I slung my daypack (MUCH smaller than Chery's "Monster" pack) over my shoulders and climbed up a mountain in search of zebras and lions. WILD helped me choose the challenge.
I don't read a ton of memoirs, but I can say this is hands-down my favorite. Watching Cheryl work through her grief and guilt was remarkable. We're inside her head a lot because she spends so much time alone on the trail. But the book has the perfect balance of interior and exterior scenes, and I enjoyed reading about the characters she encountered on her hike, too.
After finishing the book, I watched the movie starring Reese Witherspoon. The story structure was shifted slightly in the script (we don't know for sure her mother died until about halfway through the movie, while in the book it's told very early on) to create mystery. Reese did a fantastic job portraying Cheryl (the Oscar nom was well-deserved), but the book definitely hit me harder, since so much of the conflict is internal and is difficult to get across in a movie. Even if you've seen the movie, I recommend reading the memoir as well.
WILD will make you want to do something challenging. It might not be hiking on a trail for a summer (although there were a couple seconds when I considered it…the book just makes you wonder if you could survive it), but you close the book wanting to fling yourself off the edge of your comfort zone.