I'm jumping on the "Currently" wagon, thanks to
Katy Upperman
! (a little late, since I was in the car on the way back from Tennessee on Tuesday, the normal "Currently" posting day) Here we go anyway...
Loving
Going through the pictures from my friend Kyle's wedding in Tennessee last weekend. We had such a great time!
Reading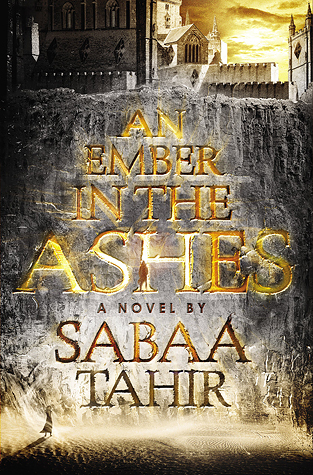 AN EMBER IN THE ASHES by Sabaa Tahir. A super buzzed about fantasy debut from dual perspectives of a slave and a soldier. I went into it without much other knowledge (other than the rave reviews from everyone else who's loved it), and I haven't been disappointed so far! I even like both POVs equally, which is rare for me. Usually I favor one.
Watching
Because my brother and I are insane, we've decided to do a full series rewatch of Supernatural. TEN SEASONS. We just started last week. The boys look like babies!
Listening To
Just finished a road trip to and from Tennessee with my family, and we listened to a lot of early 2000s country (Terri Clark, Alan Jackson). As fun as today's booty-shaking, party boy country music is, there's something classy about late 90s-early 2000s country.
Thinking About
My new writing routine. I've never, EVER had a solid writing routine for more than one semester (my schedule always changed with new classes), but now I'm finally establishing my Writing Time. Slowly setting up shop at the desk in my upstairs hallway. Hoping to get one of those flat desk calendars and some stickers for motivation (since they seem to work really well for some writers I know). :)
Anticipating
Grandma visits next week! We FaceTime almost every weekend but I haven't seen her in person for almost a year. Can't wait to hug her!
Wishing
That I had more time to write during the day. My new writing time is 7pm. Better than nothing but yiiiikes. After a whole day of staring at a computer screen for work, it's going to be challenging.
Making Me Happy
I may or may not have ordered a coffee mug with my Sarah Dessen picture on it from Walmart…I have a coffee mug problem. I just got these Disney princess ones a few weeks ago. I will never be without drinkware!
So what are you all up to this week?