Best in Show, Thursday, December 18th
I'LL GIVE YOU THE SUN, THE WINNER'S CURSE, CRESS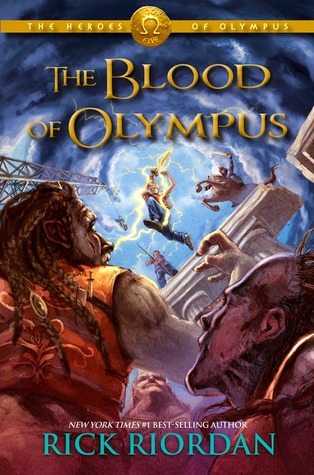 Percy and Annabeth from
THE BLOOD OF OLYMPUS
by Rick Riordan (They weren't the main focus of the book, but some of their moments had me squealing out loud, holy Percabeth cuteness! It was refreshing how steady their relationship is, they don't create any unnecessary drama for themselves. They just save the world together!)
Most Likely to Succeed (Pick a Printz Winner)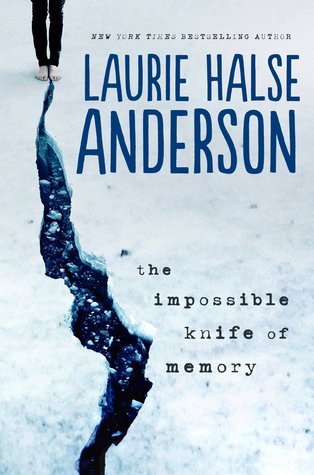 THE IMPOSSIBLE KNIFE OF MEMORY
by Laurie Halse Anderson (made the longlist for the National Book Award)
Most Likely to Make You Miss Your Bedtime
THE BLOOD OF OLYMPUS by Rick Riordan and THE WINNER'S CURSE by Marie Rutkoski
Best Repeat Performance (Favorite Sequel or Follow-Up)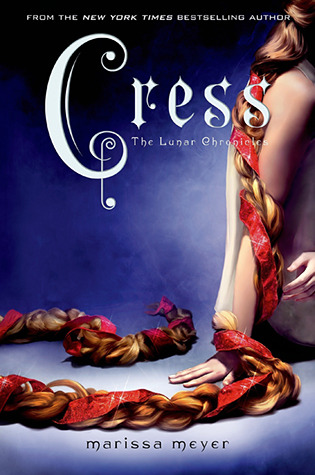 CRESS by Marissa Meyer
Favorite Finale or End of Series Novel
CITY OF HEAVENLY FIRE by Cassandra Clare and BLOOD OF OLYMPUS by Rick Riordan
Romance Most Worthy of an Ice Bath
IGNITE ME by Tahereh Mafi and CITY OF HEAVENLY FIRE by Cassandra Clare
Best Breakout Novel (Favorite Book by a Debut Author)
ALTHEA AND OLIVER by Cristina Moracho
Best Old-Timer (Favorite Book Published BEFORE 2014)
THE MARK OF ATHENA by Rick Riordan (2012), THE DARKEST MINDS by Alexandra Bracken (2012), CROWN OF MIDNIGHT by Sarah J. Maas (2013)
Most Likely to Make a Grown Man Cry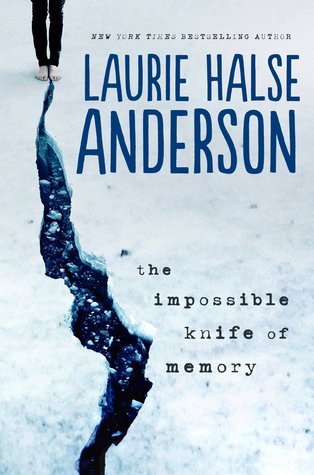 THE IMPOSSIBLE KNIFE OF MEMORY
by Laurie Halse Anderson
Most Pleasant Surprise (Didn't Think I'd Like It But Totally Did)
THE WINNER'S CURSE by Marie Rutkoski and THE ONE by Kierra Cass (the Selection trilogy as a whole was a surprise. I had the lowest of expectations and while it wasn't perfect, I had much more fun reading it than I expected to). I'm usually skeptical of any book with a girl in a ball gown on the cover.
Most Creative Use of a Love Triangle
It's more of an unrequited love than a triangle, and the bombshell got dropped in HOUSE OF HADES, but a character is still working out their feelings for another character who's in a relationship in BLOOD OF OLYMPUS. The character's struggle is written so honestly (yet delicately), and I wanted to stand up and clap for Rick Riordan. No spoilers here, though!
Sleeper Hit (Novel So Awesome I Wish It'd Been Hyped More)
ALTHEA AND OLIVER by Cristina Moracho
Favorite Outlier (Best 2014 Picture Book, MG, NA, or Adult Novel)
Actually a short story collection, EVERY KISS A WAR by Leesa Cross-Smith
Create Your Own Superlative: Best series I "marathoned" in 2014
Tie between Rick Riordan's Heroes of Olympus series and Marissa Meyer's Lunar Chronicles (even though series is not yet complete)
And there you have it, folks! Some of the best books I read this year. Here's to a great 2014 and all the great books to come in 2015!