Happy Tuesday! I'm linking up with
The Broke and The Bookish
to talk about the top ten books on my TBR list for fall.
Lots of fantasy/dystopian/paranormal for the fall! When the weather starts to cool, I like reading books with fantastical elements. Also, I'm really trying to clear my TBR shelves (because yes, it now takes up TWO rows on my bookshelf instead of just one) before Christmas and my birthday in January, so most of these are older books I've been meaning to read.
Top Ten Books on my Fall TBR
(not counting QUEEN OF SHADOWS because I've already finished reading it)
*=new releases
1. WINTER by Marissa Meyer*
2. THE SWORD OF SUMMER by Rick Riordan*
3. IN THE AFTERLIGHT by Alexandra Bracken (I need to finally finish this series! I read THE DARKEST MINDS and NEVER FADE last summer, but I want to reread them before tackling the final book.)
4. DREAMS OF GODS AND MONSTERS by Laini Taylor
5. THE BONE SEASON by Samantha Shannon
6. SOME GIRLS ARE by Courtney Summers
7. CRACKED UP TO BE by Courtney Summers (Both Courtney Summers books take place in high school, I believe. This is the first fall I'm not going back to school, and even though these books show the darker side of high school, I'm looking to fall back into that world.) I bought these books in a bind-up called WHAT GOES AROUND on BookOutlet for ninety-nine cents. SUCH a good deal!
8. THE NIGHT GARDENER by Jonathan Auxier
9. THE GIRL WHO SOARED ABOVE FAIRYLAND AND CUT THE MOON IN TWO by Catherynne M. Valente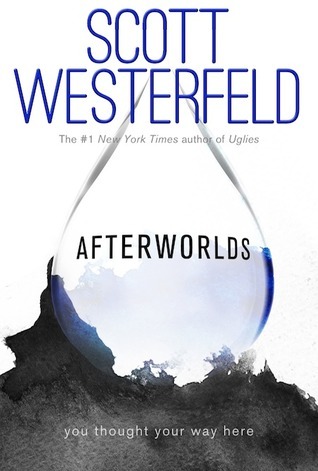 10. AFTERWORLDS by Scott Westerfeld
And there you have it, the ten books I hope to read this fall. What's at the top of your TBR? Are we reading any of the same books?