Bad news: I've slowed down a lot on this blog lately. Good news: the end of the year is nearing, which means I'm putting together my favorite types of posts—the "best of" lists. I've read a ton of great books this year, and I'm having fun picking my favorites.
In the meantime, here's what I read in November. Like last month, most of these are rereads. I've just been in that kind of mood lately.
I'LL GIVE YOU THE SUN by Jandy Nelson (reread)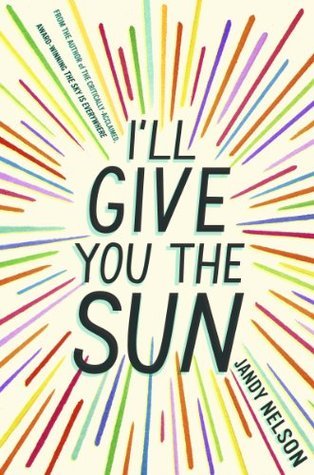 One of my favorite YA contemporaries of all time. Someday I'll sit down and write a thoughtful review on it, but right now I still can't imagine doing the story justice in a blog post. If you haven't heard of this book, it won the Printz this past year and follows the life of twins whose relationship falls apart and slowly grows back together. Beautiful language, perfect pacing.
LIFE IN MOTION: AN UNLIKELY BALLERINA by Misty Copeland
I grabbed this from the library because a character in a story I was writing is a young ballet dancer. I knew nothing about ballet except that Misty has received tons of praise lately for becoming the first African American principal dancer for the American Ballet Theatre. Even though I'm no ballet expert, I devoured her memoir. Fascinating and inspiring!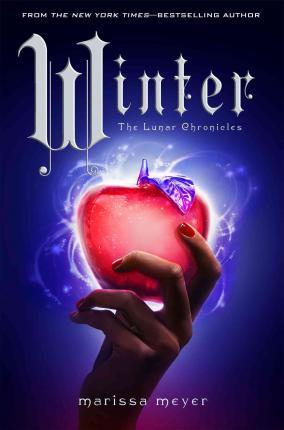 (No spoilers) This was my most anticipated book of the year, thanks to its release date being bumped back from February to November. But WINTER is finally here, and I loved every second. I have nothing but love for all these characters (except for Levana obviously, because ew) and I'm so sad their journey is almost over. I say almost because Marissa Meyer is releasing STARS ABOVE, a short story collection filled with Lunar Chronicles goodness. Including…a wedding? Not to mention, she'll be in PA for one of her tour stops in February. Guess who's going? This girl!
The Infernal Devices series by Cassandra Clare
I spent hours on airplanes and waiting in airports during November because I visited a grad school friend in Texas. Usually I reread books when I travel because I can't concentrate well enough to absorb a brand new story. So I brought CLOCKWORK ANGEL, the first book in Cassandra Clare's Infernal Devices series. Then when I got back home, I marathoned the other two books, CLOCKWORK PRINCE and CLOCKWORK PRINCESS. And oh my, the book hangover was worse than the first time I read them! The love between the three main characters warms my heart; it's the only love triangle I will defend to those who haven't yet read it. I prefer this series over her Mortal Instruments series, so if you're considering diving into the Shadowhunter world (or if CITY OF BONES didn't wow you), consider this trilogy instead.
That was my November. I've almost completed my 90 book GoodReads challenge for the year!