Welcome to another What's Up Wednesday blog hop. You know the drill: check out
Jaime
and
Erin
's blogs for the details
!
What I'm Reading
I did pretty well with my last minute Bout of Books Readathon from a few weeks ago. During the readathon I finished the last two Percy Jackson and the Olympians books (THE BATTLE OF THE LABYRINTH and THE LAST OLYMPIAN) and the first Heroes of Olympus book, THE LOST HERO. I finished the other two books on my goal list (THE GLASS SENTENCE and LOLA AND THE BOY NEXT DOOR) the following week. I've also read ISLA AND THE HAPPILY EVER AFTER and finished my GOBLET OF FIRE audiobook.
For my children's literature class, I just finished reading THE WONDERFUL WIZARD OF OZ and am currently reading THE SECRET GARDEN. And just for fun, I'm rereading HARRY POTTER AND THE ORDER OF THE PHOENIX. Because Harry is at his angstiest and sassiest in this book and I just love him.
What I'm Writing
MY THESIS. Dun, dun, dunnnnnnn. I'm writing a collection of short stories about families, particularly the children in those families. I love coming-of-age stories (probably why I read so much YA) but wanted to keep my focus open, so the children I follow are of all ages. They're all dealing with similar issues: growing up too fast, reverting back to childhood, etc. I have six stories so far that I'm working on, and in the end it'll be 120 pages. Wish me luck!
I'm also taking a short story collections class where I'll be developing another story collection. These stories will be linked and all follow the same character, a girl around my age. I'm hoping these two projects will keep me balanced. If I don't feel like working on one, I can work on the other!
What Inspires Me Right Now
My story ideas. So many characters to explore!
What Else Is New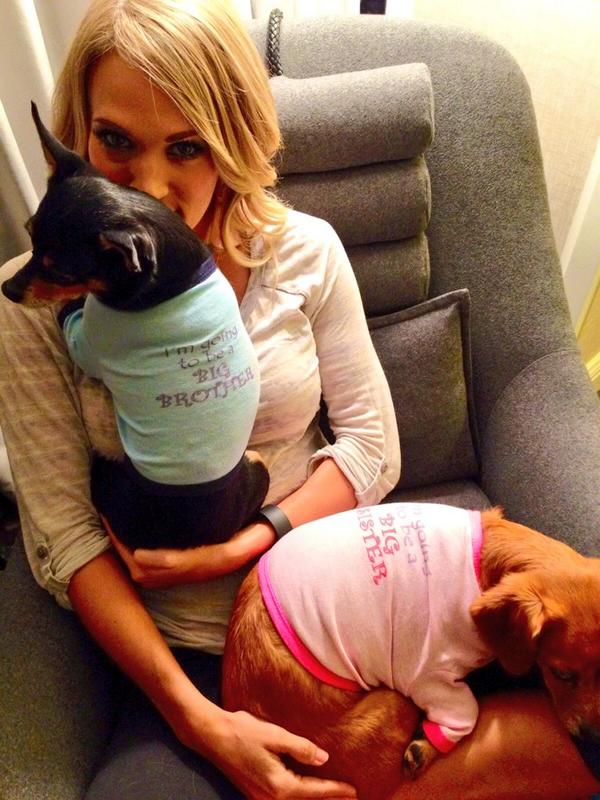 I'm back in Pittsburgh for grad school year two! I'm working for the same company I've interned for since 2007. They just recently acquired a Pittsburgh office so I'll be there 3 days a week.
CARRIE UNDERWOOD IS HAVING A BABY! I'm so excited, you'd think she was my sister. I've been a fan since her American Idol days, and I'm so happy for Carrie and her husband Mike.
And finally, after a self-induced retirement that lasted over half of my life, GARTH BROOKS IS BACK! His new single, "People Loving People" was released to country radio today. I grew up listening to his music (thanks to my mother) but by the time I started listening to country radio, he'd stopped making music. I can't wait to actively follow his career now that he's recording again!