Ready. Set. WRITE! is a summer writing intensive that encourages goal-setting and accountability, and provides an opportunity for us to cheer each other on wherever we're at with our writing projects—planning, drafting, revising, or polishing. This year, your RSW hosts are
Alison Miller
,
Jaime Morrow
,
Erin Funk
,
Elodie Nowodazkij
, and

Katy Upperman

.
I can't believe RSW is over! It's been such a productive summer, and I've had fun following everyone's progress. My goals shifted slightly as the summer went on, but I'm super happy with what I accomplished.
My summer goals
Bring my manuscript draft, HALFWAY TO HONDURAS, up to 60k: ACCOMPLISHED! Final word count is 60,400. I've got another 10k or so to go before the story is complete (not to mention lots of revisions), but the hardest part of drafting is behind me.
I shelved my second goal of revising and submitting 2 stories from my thesis. HALFWAY TO HONDURAS kept me too busy, and I didn't want to focus on anything else this summer.
Also I started setting book goals toward the end of summer. This week I read DAYS OF BLOOD AND STARLIGHT by Laini Taylor, the second book of the Daughter of Smoke and Bone trilogy. LOVED IT!

Onto Manuscripts and Manicures!
I didn't go too crazy with my nails because I have zero manicure skills. ;) I found a supercool color (Mutant by CoverGirl - a la Jennifer Lawrence/Mystique) that also reminded me of a place in Belize my narrator wants to visit - the Blue Hole.
There are actually two: one just off the coast that's a scuba hotspot (I based my nail color off this one), and a smaller inland one hidden back in its own little national park. I visited the smaller Blue Hole while on a trip to Belize. It's surrounded by rocky cliffs and caves, and the water was so cold it soothed all the bug bites we'd acquired up to that point!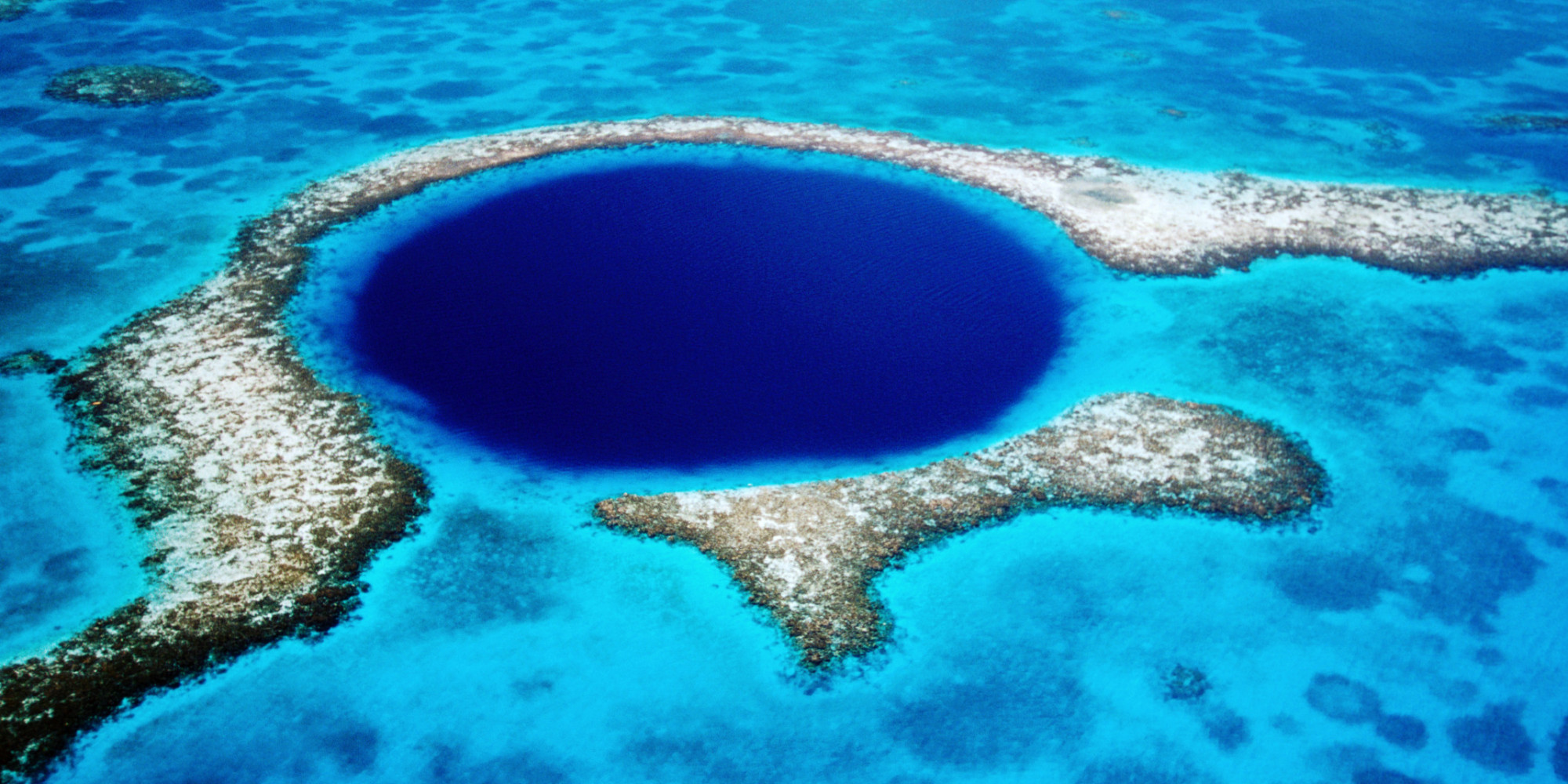 Unfortunately I had to borrow this picture from Huffington Post, I didn't visit
the Great Blue Hole myself. Maybe one day!
This one I swam in!
And so here are my nails! Nothing fancy but I'm obsessed with this color!
And finally, an excerpt from HALFWAY TO HONDURAS. This is the opening section.
Carla beats me to the Ice House. I pull into the parking spot next to her Chevy Malibu, the same car we drove to Wawa every morning before first period for sixteen ounce coffees. The car she taught me how to pump gas on. The car that got us to and from show choir parties, flying down back roads at three in the morning to sneak into bed before our parents woke up. The shotgun seat conformed to my back, I rode in it so often.
I walk across the lot and pull open the diner door. Senior year Carla hit a pothole and blew a tire, and while we waited for her dad to come help us with the spare, we sat in the backseat together and cried. That car was everything. It was how we made memories. With graduation just months away, we both wondered if it was a sign. If the opportunities for new memories were dwindling.
If I had known how correct my gut was, I would've made us stay on the side of that road forever.

My "
Current Projects
" page has also been updated with a blurb about H2H and some fun pictures!
Once again, thanks to our lovely RSW hosts and to everyone who participated. I had a fantastic time writing this summer! Let's do it again sometime!