Here's what my 2016 looks like so far, book-wise!
(December books are at the bottom)
VIOLENT ENDS by Shaun David Hutchinson
The wonderful KatyUpperman sent me this book, thanks to a contest she ran on her blog! And wow, what an intense read. It's a collection of linked short stories (written by seventeen authors) about a school shooting. Each story is from a different POV (victims, friends/family of the shooter, even the gun is represented) and together they create a picture of the community and the shooter. A difficult read (I read the book in small sips, one or two stories at a time), but so powerful and timely—unfortunately, this is all-too common on the news lately.
Also, I'm all about the slowly growing number YA story anthologies these days. In addition to VIOLENT ENDS, I've read the holiday themed MY TRUE LOVE GAVE TO ME edited by Stephanie Perkins (and she's got SUMMER DAYS & SUMMER NIGHTS releasing this year). There's also SLASHER GIRLS AND MONSTER BOYS (YA horror, edited by April Genevieve Tucholke, 2015) and A TYRRANY OF PETTICOATS (YA historical/fantasy, edited by Jessica Spotswood, 2016). I might do a separate post about this because it's SO exciting!
BIG MAGIC by Elizabeth Gilbert
This was my first Elizabeth Gilbert book, and it's all about her theories of creativity and inspiration and process. I enjoy reading how different authors approach their creative process, and Liz Gilbert's beliefs are really unique. Certain parts I didn't buy into (like how she believes inspirations are their own entities floating around in the universe and you enter into an agreement with them when you sit down to create) but I found some little nuggets that rang true for me. Liz also explores the MFA argument (whether or not you need higher education to pursue creative endeavors), and she comes down staunchly on the "it's nice for some people but you don't need it" side. Which is true, but as someone who just spent two years and a lot of money in a writing MFA program (and learned a TON), that particular section was kind of disheartening. All in all, BIG MAGIC is one of those books you comb through to find those few lines you connect with, and you kind of forget the rest once you close the book. But THE COVER! So stunning!
BONE GAP by Laura Ruby
I really don't know how to summarize this book. Fantasy, magical realism…some new combination of both? Once I quit trying to categorize it, I had so much fun reading! The story follows Finn, who is haunted by the disappearance of Roza, a mysterious young woman who'd been living with Finn and his older brother, Sean. Finn witnessed Roza's abduction, but because he can't describe the man who took her, no one in the town of Bone Gap believes him. This story is 100% unique, unlike anything I've read before. All the characters are multidimensional and strong in their own way. My favorite hands down is Petey, a beekeeper like her mother. I loved reading about her as a character, as well as her relationship with Finn. BONE GAP won the Printz Award (right after I finished reading it), and it's so well-deserved. Beautifully written book. Keep a wide open mind, don't try to label it, and give it a read!
A DARKER SHADE OF MAGIC by V.E. Schwab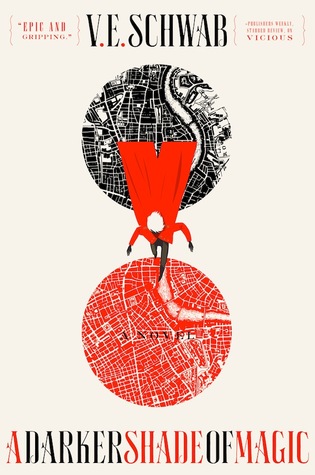 This is a science fiction novel about parallel Londons and a Traveler named Kell who's able to move between them. Different levels of magic exist in each of the Londons, and each city has a different leader—some more corrupt than others. Kell crosses paths (and is robbed by) a pickpocket named Lila and soon the two are caught up in smuggling and magic and all sorts of trouble. The concept is fantastic, but honestly, not a ton happens in this book. The first 130 pages or so are all setup, and the whole thing moved pretty slowly. Also, V.E. Schwab went a little crazy killing characters, which got annoying. I love the world concept, but I was disappointed with the execution of the book.
THE THING ABOUT JELLYFISH by Ali Benjamin
A finalist for the National Book Award, THE THING ABOUT JELLYFISH follows Suzy, a seventh grader whose best friend drowned over the summer, and her quest to determine what actually happened. Franny was a good swimmer…she couldn't have just drowned. An encounter with the jellyfish exhibit during a class trip to the aquarium convinces Suzy that Franny was stung by a rare jellyfish, and she uses the scientific method to prove her hypothesis. This is an amazing middle grade book that deals with grief—particularly the desire for concrete explanations. Suzy refuses to accept that "sometimes these things just happen." Readers of all ages will enjoy this one--one of my new favorite MG books.
PAGE BY PAIGE by Laura Lee Gulledge
I'm still new to graphic novels, but this is my favorite one so far. Paige is an artist who moves to New York with her parents and sets a goal to draw more. We follow her as she navigates a new school, makes friends, and deals with the fear of creative criticism. Gorgeous illustrations (my favorite style I've seen so far) and relatable to anyone who's creative or has ever been the New Kid.
NEVER HAVE I EVER by Katie Heaney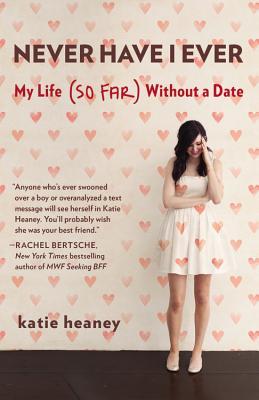 One of my 2016 reading goals is to read more nonfiction/memoir. NEVER HAVE I EVER follows Katie's romantic encounters (or lack thereof--she's been single her entire life) and it's a ton of fun! It was a quick read, and her narrative voice is hilarious and casual, like you're talking to a friend over coffee.
JUST ONE YEAR by Gayle Forman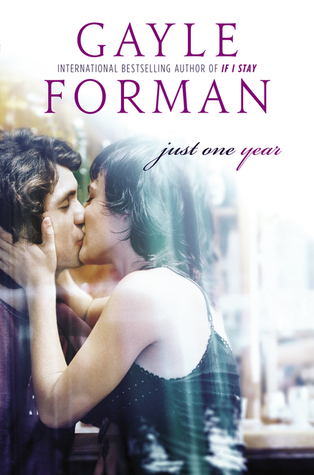 I FINALLY read Willem's story! This is the companion to JUST ONE DAY, but told from Willem's POV. It takes place on the second half of the JUST ONE DAY timeline, over the year following Allyson and Willem's day in Paris. I've been in a wanderlust-y mood, and this book was full of travel. I was concerned about not enjoying it as much because Allyson wasn't in much of it, but I loved following Willem. Favorite character for sure is Kate, the young woman who runs a theatre troop in NYC. She's the coolest! Now I need to read JUST ONE NIGHT, the novella.
DREAMS OF GODS AND MONSTERS by Laini Taylor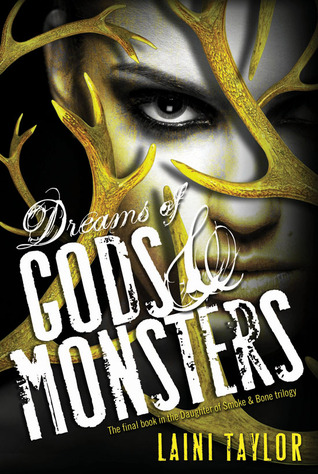 Another FINALLY here. I finally finished the Daughter of Smoke and Bone series. I think DAYS OF BLOOD AND STARLIGHT was my favorite because I liked seeing Karou and Akiva's separate storylines, and it was super dark and scary. DREAMS OF GODS AND MONSTERS had slower pacing (it takes place over just a few days) and while I love the storyline and ideas, I didn't flip pages as fast as in BLOOD AND STARLIGHT. My favorite aspect was the introduction of Eliza and her storyline. I also really came to like Liraz, which if you asked me in book one, I would've said that was impossible!
NIMONA by Noelle Stevenson
Favorite book of the year so far! This graphic novel started as a web comic, then after being turned into a book was a finalist for the National Book Award. It follows Nimona, a shapeshifter who becomes the sidekick to a supervillain, Lord Ballister Blackheart. They ban together to take down the Institution of Law Enforcement and Heroics—which isn't full of heroes like the kingdom believes. But their plans become complicated when Nimona's murky past comes to the surface. Hilarious and powerful, I read this in one sitting and loved every second.
So, I slacked last month and never posted a wrap up. December was my best reading month in a long time—some of the books I read that month were my favorites of the year. Real quick, here they are (favorites are in bold):
FIXING DELILAH by Sarah Ockler
THE START OF ME AND YOU by Emery Lord
OPEN ROAD SUMMER by Emery Lord
ATTACHMENTS by Rainbow Rowell
BARBARA THE SLUT by Lauren Holmes
THE STATISTICAL PROBABILITY OF LOVE AT FIRST SIGHT by Jennifer E. Smith
MAGNUS CHASE AND THE GODS OF ASGARD: THE SWORD OF SUMMER by Rick Riordan
EMMY AND OLIVER by Robin Benway
BEFORE I FALL by Lauren Oliver
I'LL MEET YOU THERE by Heather Demetrios
What was your favorite book this month?