It's time for another "Currently" post. Thanks to Katy for hosting!
Loving
I take two yoga classes a week and always enjoy myself. This past week or two, though, I've loved them even more than usual! I think I'm finally where I want to be with my hamstring flexibility and arm strength – my two weakest areas. That makes practicing yoga much more fun!
P.S. I STILL LOVE YOU by Jenny Han. Lara Jean became my spirit sister in TO ALL THE BOYS I'VE LOVED BEFORE because she's a homebody who loves baking cookies and hanging with her family (not to mention I think our closets are identical, full of cozy sweaters). I'm loving the sequel so far!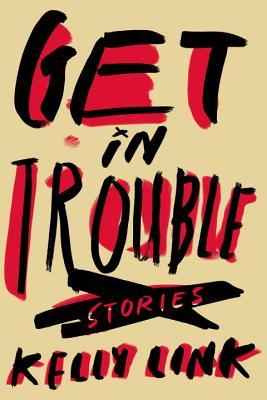 I've made a goal to read more short story collections in 2016 now that I'm out of grad school (aka. no one is forcing boring collections down my throat). Now that I can pick my own to read, I've started discovering a bunch! My first of the year is GETTING IN TROUBLE by Kelly Link. Still on the first story but the collection has a fairytale-esque, fantastical vibe, which I'm starting to love. My writing has been grounded in contemporary my whole life, but I'm beginning to feel comfortable bending the rules. GETTING IN TROUBLE seems like the perfect guide!
GREASE LIVE! I've been waiting a year for this, and Sunday night's broadcast on Fox was everything I hoped it would be and more. The cast (Julianne Hough, Aaron Tveit, Vanessa Hudgens) was spot on, the choreography was impressive, and the sets were gigantic. I played Marty in my high school's production of Grease, so I've always had a love for it, and as I watched Sunday's show I was itching to climb through my TV and start dancing with them. Favorite scene was probably Greased Lightning—the choreography was top-notch—and I was literally jumping up and down on my couch and shrieking during the number! I've already started rewatching the whole show on Fox's website.
Listening To
Grease Live has renewed my (totally healthy…at least that's what I keep telling myself) obsession with Aaron Tveit. He's one of my favorite Broadway actors (the Next To Normal soundtrack is one of my all-time favorites). I saw him in Hairspray before I knew who he was (back in 2008 or 2009) and I WISH I'd known then how fantastic he was. I'm listening to a live recording of his show at 54 Below, called The Radio In My Head. He covers songs from all his major shows (Next To Normal, RENT, Catch Me If You Can) along with popular songs (including his own arrangement of Taylor Swift's "We Are Never Ever Getting Back Together"). He has the voice of a thousand angels, so I've spent my days at work drooling onto my keyboard while listening.
Thinking About
Juggling all my WiPs! I rotate back and forth between a few short story and a longer idea, depending on my mood. So I feel productive and unproductive at the same time because I'm adding to each piece, but it's taking a while to finish anything.
Anticipating
Marissa Meyer's book signing on Monday. She's the author of The Lunar Chronicles, and she's coming to the Philly area!
Wishing
That I was at the YA writers retreat currently taking over Instagram. Some of my favorite YA authors (Sarah Dessen, Morgan Matson, Jenny Han, Veronica Roth, and others) are on a writing retreat in California right now. I'd give anything to be a fly on the wall of that room!
Making Me Happy
THE GILMORE GIRLS NETFLIX REVIVAL IS OFFICIAL. Filming started yesterday! I've been holding back my excitement until the news was 100% confirmed to avoid getting my hopes up for nothing. Now my hopes are sky high! Gilmore Girls is my all-time favorite show, and I know I'll be ugly crying when it hits Netflix! Also, Lauren Graham is still just as stunning as she was 15 years ago...she doesn't age!
— Lauren Graham (@thelaurengraham) January 29, 2016
What have you been up to lately?