Linking up with Katy Upperman for another "Currently" post! Here's what I'm currently...
Loving
Finally started submitting short stories (from my thesis) to literary magazines over the weekend. While the process is exhausting and not much fun when I'm doing it, I feel much better once I've sent the stories out. Kind of like exercise! It's been over a year since I last sent out material, and I've felt like a slacker a little, even though I've been writing new stories. It's good to be back in the game!
Reading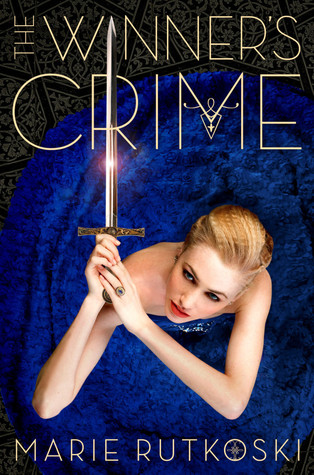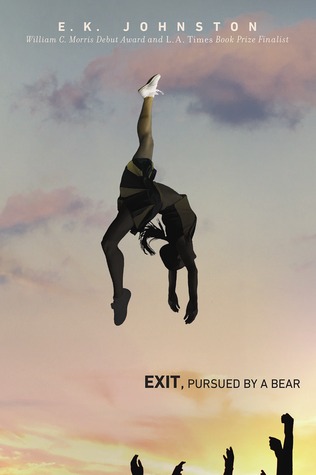 Currently rereading THE WINNER'S CRIME to prep for THE WINNER'S KISS, which comes out today! Waiting not-so-patiently for my copy to ship. I just finished EXIT, PURSUED BY A BEAR (a difficult yet hopeful book about sexual assault - I want to do a full review on this soon, such a great book) and THE READERS OF BROKEN WHEEL RECOMMEND (girl comes to new town and opens a bookshop…if you love books, you will enjoy this one!).
Watching
My new Netflix obsessions, Graceland and Parenthood. Aaron Tveit is my favorite Broadway actor (and he just played Danny Zuko in Grease Live), so I started watching Graceland because of him. I didn't expect to love it as much as I do. It's about undercover FBI/DEA/Customs agents who all live in the same beachfront house, working together to solve crimes. Parenthood (which I started watching because of Lauren Graham from Gilmore Girls) is about…parents. And children. And families. Right up my alley! Loving both shows!
Thinking About
Organizing my new bookshelves! My father and I "liberated" some old bookshelves no one wanted from the company warehouse. Now I just need to tackle some sticker residue with Goo-Gone, and they'll be good as new!
Anticipating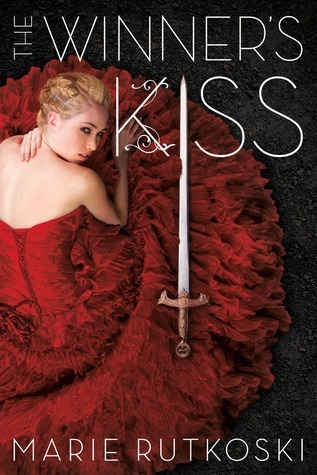 THE WINNER'S KISS! I mentioned it earlier, but this is one of my most anticipated 2016 releases. I've seen some non-spoilery tweets from people who've already finished the book (I think it released a week earlier outside the US?) and everyone seems really pleased with it. The writing is top-notch (excellent prose and full of symbolism/extended metaphors…the MFA student in me drools when I read it), and KESTREL. She's one of my favorite female characters of all time now. Smart and strategic, and so well-developed. Marie Rutkoski sets her apart from many other fantasy heroines because she doesn't fall into the "warrior" or "princess" trope. I'm rooting for her in this last book!
Wishing
I'm wishing I hadn't thrashed in my sleep and pulled/pinched a muscle in my back last night. I'm not sure if I turned in a funny way, but I woke up instantly when my back hurt. The spinal twists in tomorrow's yoga class can't come soon enough—I need to stretch!
Making Me Happy
I also just finished reading LADY MIDNIGHT, Cassandra Clare's latest Shadowhunters novel. I loved it, and paired with the Shadowhunters TV show (which I'm powering through despite some of its lesser moments…mostly because they throw in references to The Infernal Devices prequels and impress me every once in a while), I'm having fun spending time in that world after a few years away. Now I'm itching to reread The Mortal Instruments.
What have you been up to lately?