Time for another "Currently" update hosted by
Katy Upperman
! Here's what I'm currently...
The fact that I can now add gifs to my tweets. Maybe this has been going on forever, but I just figured it out the other day. I'm considering speaking only through Gilmore Girls gifs from now on!

Reading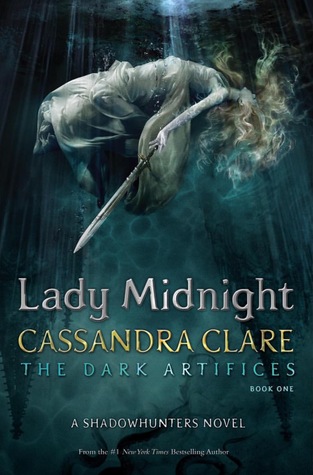 LADY MIDNIGHT, of course! My copy finally arrived yesterday and I'm already 80 pages in. Loving Emma and the mentions of characters from past books. I also just finished rereading THE WINNER'S CURSE (adored it even more than the first time, if possible!) and plan on rereading THE WINNER'S CRIME in preparation for THE WINNER'S KISS at the end of the month.
My family recently got Netflix, so I've been binge-re-watching How To Get Away With Murder. Also my brother and I have been watching the random Disney movies currently on Netflix like Tarzan and Hercules. We never owned those two as kids (mostly because my brother imitated the Tarzan yell and my mom got too annoyed) so it's fun to watch them now.
My workout soundtrack today was Cam's UNTAMED album. Love her!
Some pretty serious revisions for my current manuscript, HALFWAY TO HONDURAS. I finally have enough distance from the draft to see what's not working. The story jumps back and forth between two parallel timelines, so I've currently pulled them apart into two documents and am editing chronologically…so I have no idea what it'll look like when I put it back together! Stressful and exciting at the same time! (Sidenote for my future self: this madness is what you get when you write without an outline, Kaitlin!!)
The books I put on hold at the library. Watching my place in the hold line get closer and closer to the front gives me the same nerdy rush that Amazon packing tracking info does! Here are the books I'm waiting for:
I had more time to write/revise. I'm trying to do something writerly every day for 20 minutes (to get back in the habit of writing every day), and then bigger blocks of writing time on the weekends. The tiny time slots make revisions seem ENDLESS right now, but I'll keep plugging away!
Family! We celebrated my brother's birthday last Thursday and spent a lot of time together over the weekend. So nice!
That's all for me! What are you currently up to?