March was a great reading month for me, quality-wise. I read some of my favorite books of the year (so far, anyway)! I'd recommend every book on this list (NEVER FADE is a sequel, though, so if you're looking to start the series, read THE DARKEST MINDS first).
THE WEIGHT OF FEATHERS by Anna-Marie McLemore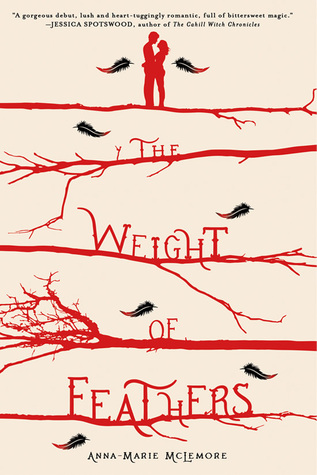 This story has been described as Romeo and Juliet meets THE NIGHT CIRCUS, which is spot-on. Lace comes from a family of mermaid exhibitionists (they wear tails and swim underwater) while Cluck's family straps on wings and scale the tallest trees. The family rivalry runs deeper than performance competition, and with a touch of magical realism and romance, this story finds the perfect balance. So, so unique and beautiful.
NEVER FADE by Alexandra Bracken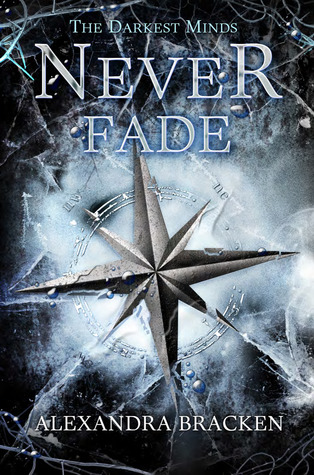 Continuing my Darkest Minds series reread. I enjoyed this much more the second time around. Loved seeing Ruby's character development!
KILL THE BOY BAND by Goldy Moldavsky
Four fangirls of boy band The Ruperts accidentally-kind-of-on-purpose kidnap a member of the band. Things escalate. It's hilarious, slightly terrifying, and reminiscent of Libba Bray's BEAUTY QUEENS. A great examination of celebrity/fan culture and validation of fangirls. I loved every second of this one!
THE WINNER'S CURSE by Marie Rutkoski
I reread this in preparation for THE WINNER'S KISS release. Five stars once again! The writing is flawlessly crafted: so much symbolism and sharp prose. Kestrel is becoming one of my all-time favorite female protagonists. I'm planning to do a full series review (non-spoiler) once I read the final book, so stay tuned!
LADY MIDNIGHT by Cassandra Clare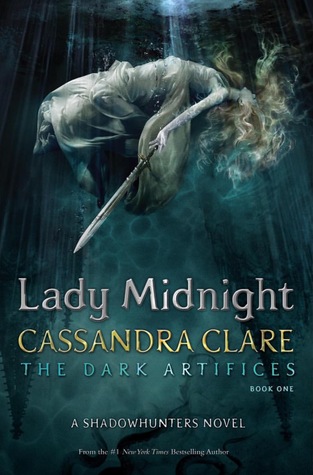 Book one in Cassandra Clare's new Shadowhunters series, The Dark Artifices. Emma tries to solve a series of Los Angeles murders that connect to her parents' own deaths. Meanwhile, she fights her growing feelings for Julian, her parabati, and questions the strict rules of the Clave, the Shadowhunter governing body. Well-developed characters and a rich new piece of the Shadowhunter world.
THE READERS OF BROKEN WHEEL RECOMMEND by Katarina Bivald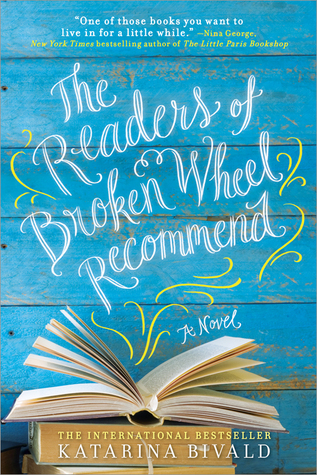 Imagine Belle never met the Beast and instead opened a bookstore in the town where everyone thinks she's strange. You've got this book. It's charming and full of bookish references from Jane Austen to THE GIRL WITH THE DRAGON TATTOO to Harry Potter. If you love books, you'll like this. (Fun fact: it's a translation! Originally published in Sweden.)
EXIT, PURSUED BY A BEAR by E.K. Johnston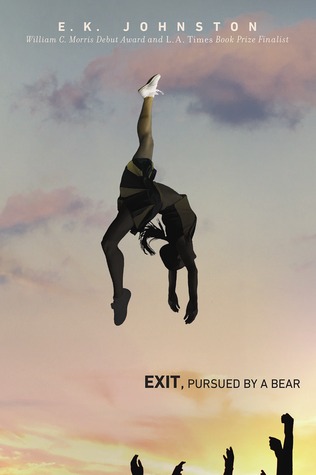 After Hermione Winters is drugged and raped at cheerleading camp, she has to cope with her lack of memories surrounding the assault. Thankfully, she has a best friend to lean on. Such a powerful book. I really loved this one. Check out my full review here.
I loved all the books I read this month. They're all so different: satire, magical realism, urban fantasy, tough issue contemp... Not sure I can pick a favorite!
What's your favorite March read? Have you picked up any of these? Are they on your TBR?